The Historical Society of Elizabeth seeks to preserve and research Elizabeth, New Jersey's rich history. We document the people, places and events that shape our past, exploring the social, political and economic life of Elizabeth through the 20th century and beyond. We work and share knowledge with city residents.
Elizabeth Through the Ages
Elizabethtown becomes a formal settlement, the first permanent English community in New Jersey. They had benefited from the transfer of power from Dutch to English with the British capture of New Amsterdam.
On October 28, a group of Englishmen—the Elizabethtown Associates—from eastern Long Island bought land from the Lenape sachem, Mattano.
Elizabethans, John Ogden, father (1609-1682) and son (1638-1702), constructed the oldest portion of their home about 1680. Both had been born in Bradley Plain, Hampshire England, came to the colonies about 1641, first to Connecticut, then to Long Island, before becoming founding settlers of Elizabeth in 1664. Their house would be developed by several subsequent owners and eventually be known as the Belcher-Ogden mansion, a beautifully proportioned example of Georgian architecture and the brick style known as Flemish bond.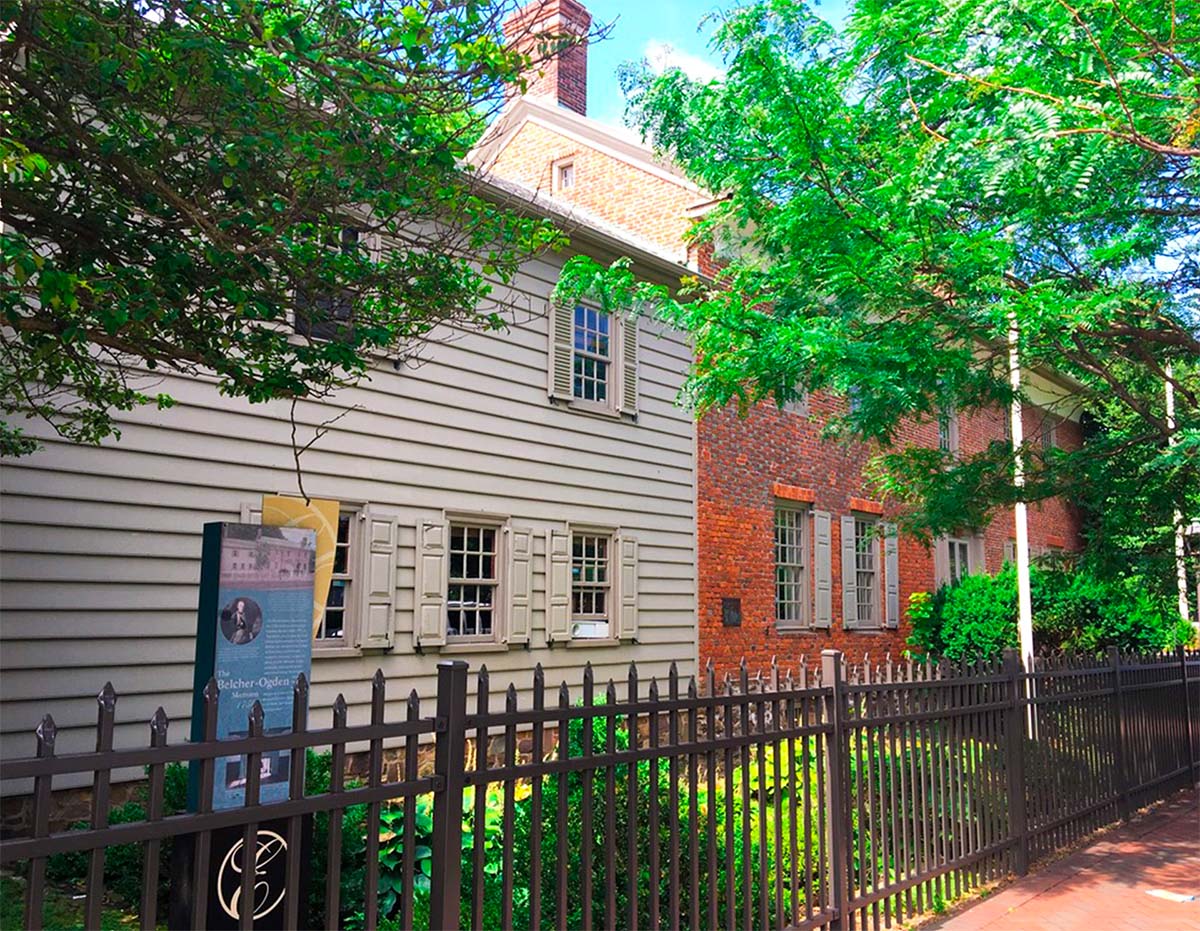 One subsequent resident was Jonathan Belcher ( born January 8, 1682- Cambridge Mass.). Belcher graduated Harvard in 1728 and also received additional education in London. He was Governor of Mass. and New Hampshire (fired because he was very unpopular). He was appointed by King George II (whom he had met while in Europe) to be Governor of New Jersey from 1747 to his death in 1757. Belcher was very popular and respected in New Jersey. While Royal Governor he resided in the mansion and became a benefactor of the college which would become Princeton University. Belcher granted the school a charter in 1748 while it operated in Elizabeth and donated 474 books, the beginning of its library.